Opening Hours:
Every day from 5PM - 11PM
Bar Velo is about to become the best place for fresh craft beer straight from the brewery with our collaborations with microbreweries from across the country that will offer all guests the opportunity to experience the passion of Belgian beer culture. There's nothing quite like finding that perfect drink and here at Bar Velo in Four Points by Sheraton Brussels we've decided to join you on that worldwide search to quench your thirst.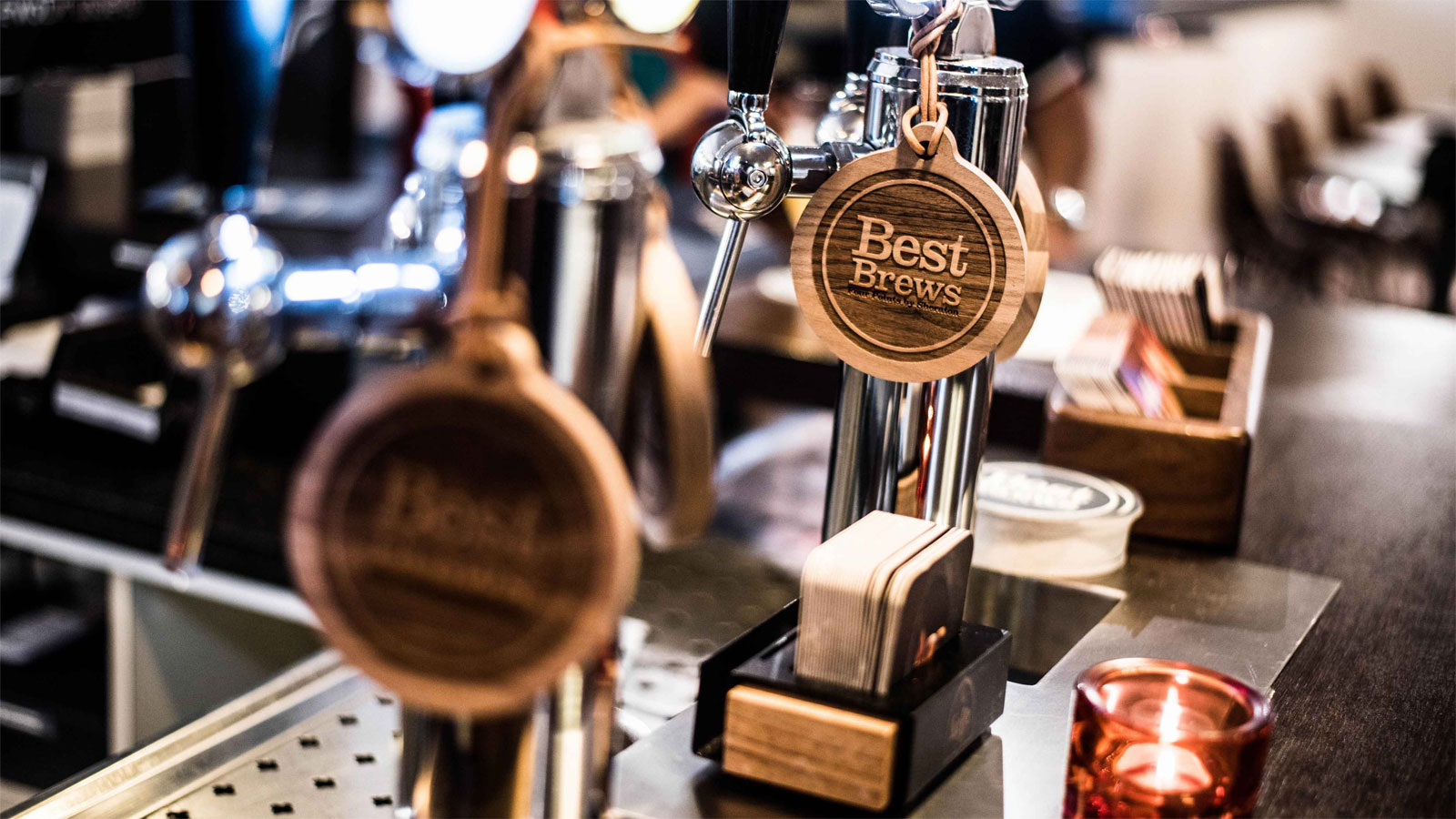 Beer Of The Month
Every month Bar Velo collaborates with a microbrewery from across the country that will offer all guests the opportunity to experience the passion of Belgian beer culture.
This month: Cuvée des Trolls

Cuvée des Trolls is a blond beer with a 7% alcohol content. It is brewed using only 5 ingredients: yeast, malt, hops, sugar and water.
Cuvée des Trolls is an exquisitely balanced and barely bitter beer that tastes full in the mouth and has sufficient body.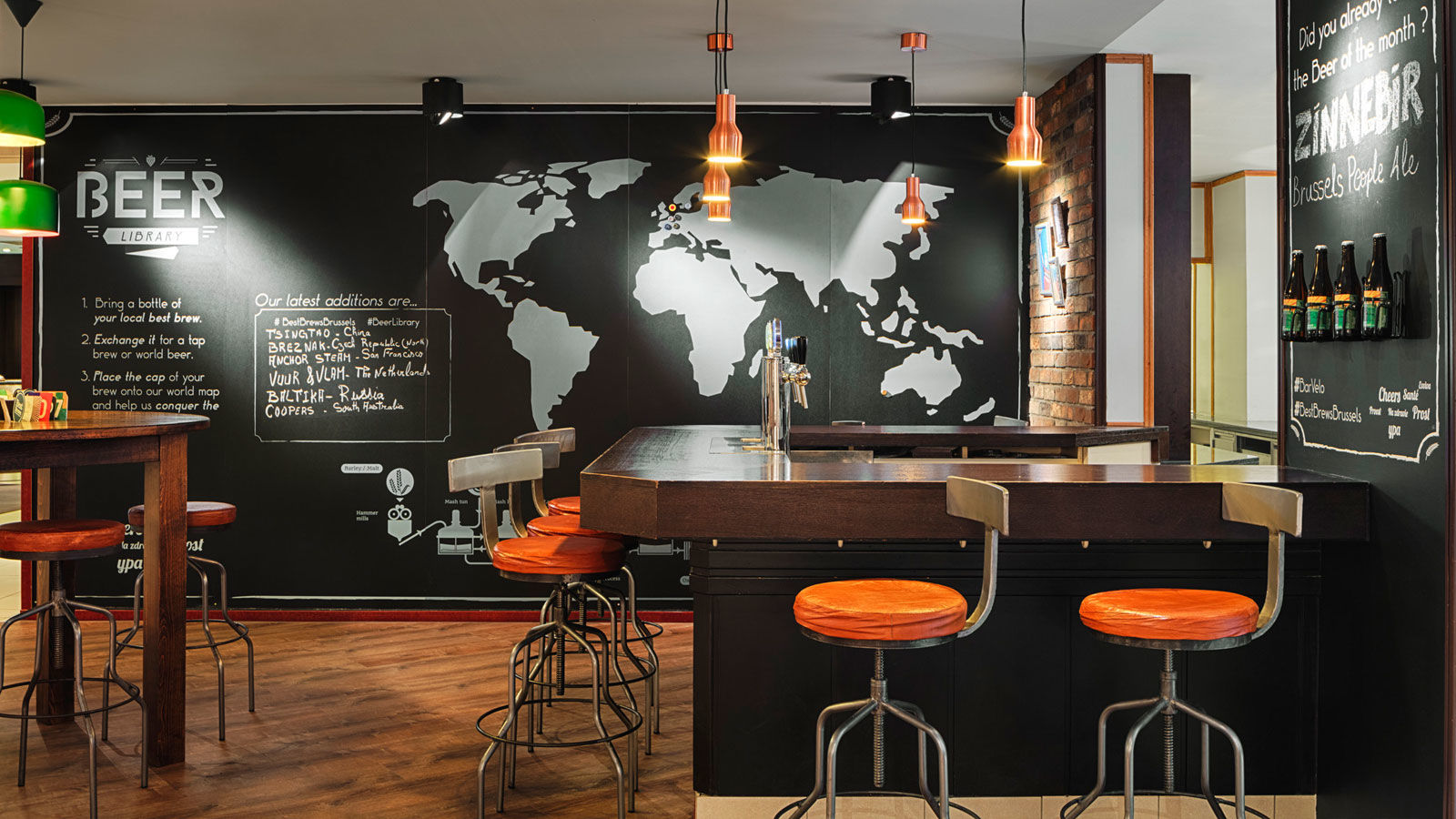 Beer Library
We'd like to introduce you to our Beer Library, an entire wall of the Bar Velo dedicated to the international exchange of the best brews from around the globe.
Want to help us build our collection?
Simple. Bring a bottle of your local brew to Bar Velo, tell us a bit about it and, in exchange, we'll give you a glass of our finest local craft beer.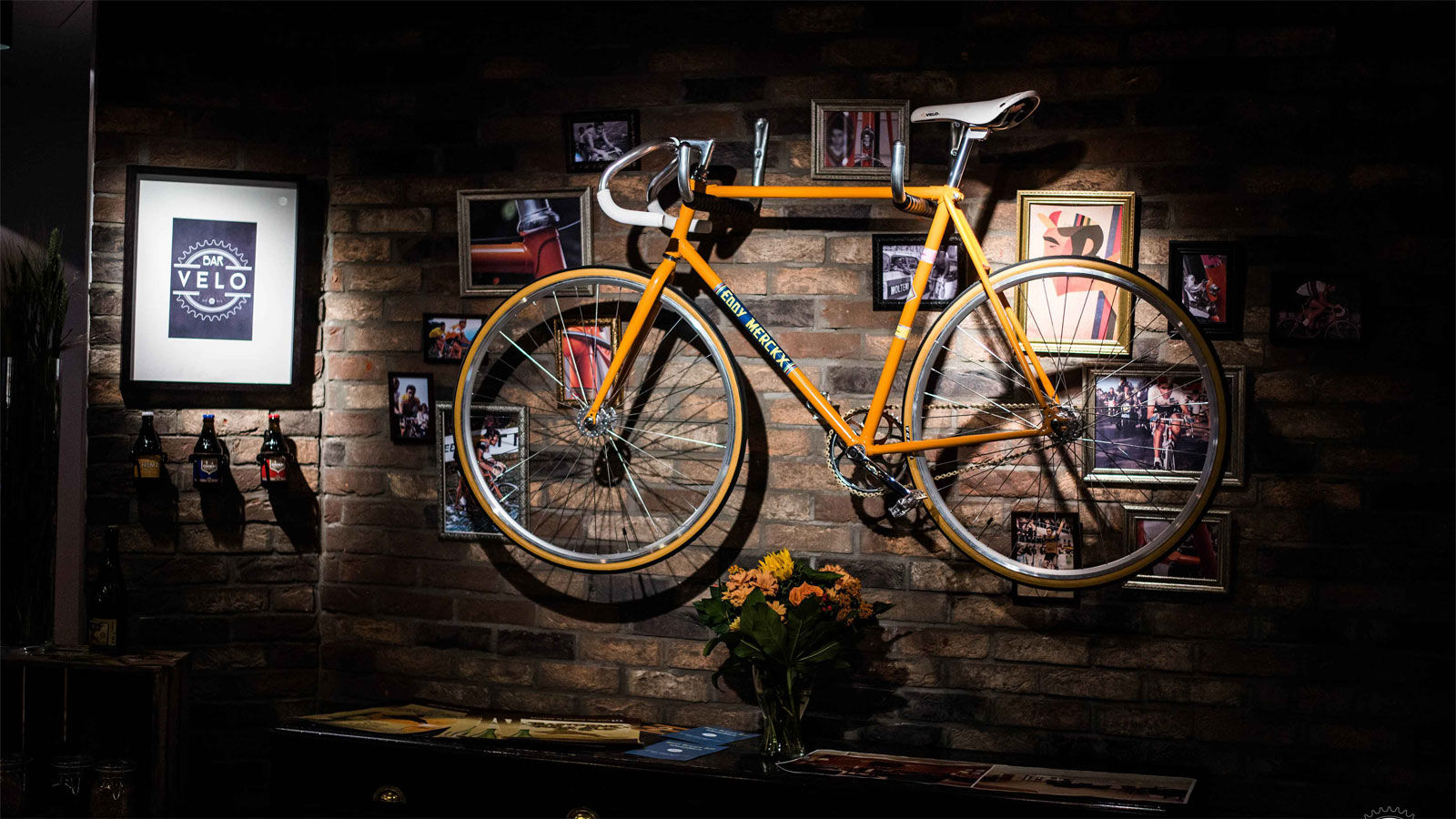 Eddy Merckx
Throughout history Belgium has been the home of many cycling greats, it has brought you some of the world's most tastiest beers and now we're bringing you a bar that lets you appreciate both.
There's no need to bike across Belgium to find the perfect spot after a hard day's work, here in Brussels we've created an open space, simple and perfect for any guest of any age to come and enjoy.
The old-school, bike-themed interior design pays tribute to all the great Belgian cyclists and cycling fans across the globe that share our passion for the sport. But one man deserve a bit of extra credit: Eddy Merckx.
In the world of cycling, Eddy Merckx is a legend. He is the best cyclist ever; having won 5 Tours de France, 5 Giro d'Italias, 3 World Championships, 7 Milan-San Remos, and having beaten the World Hour Record, to name a few of his victories.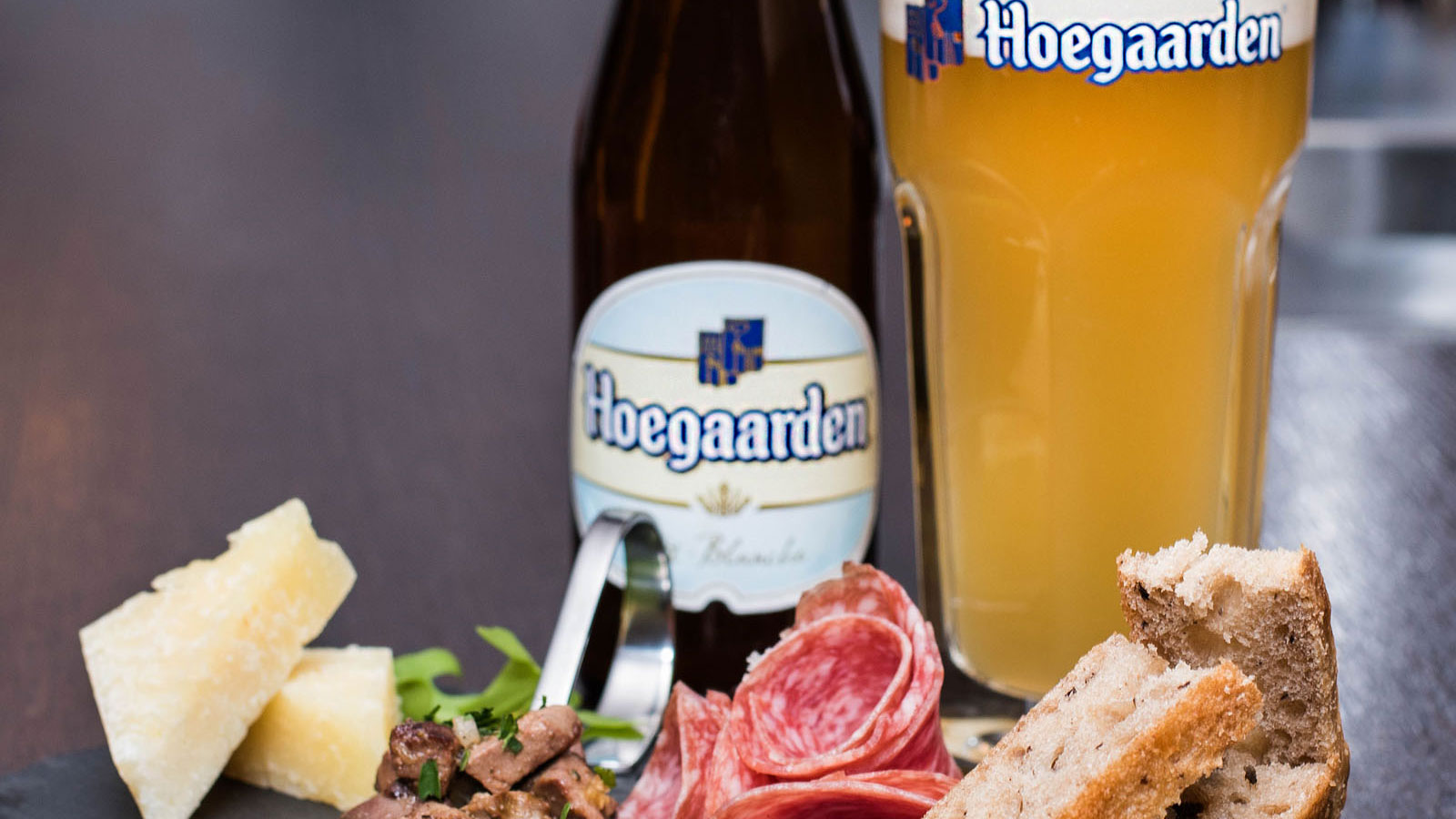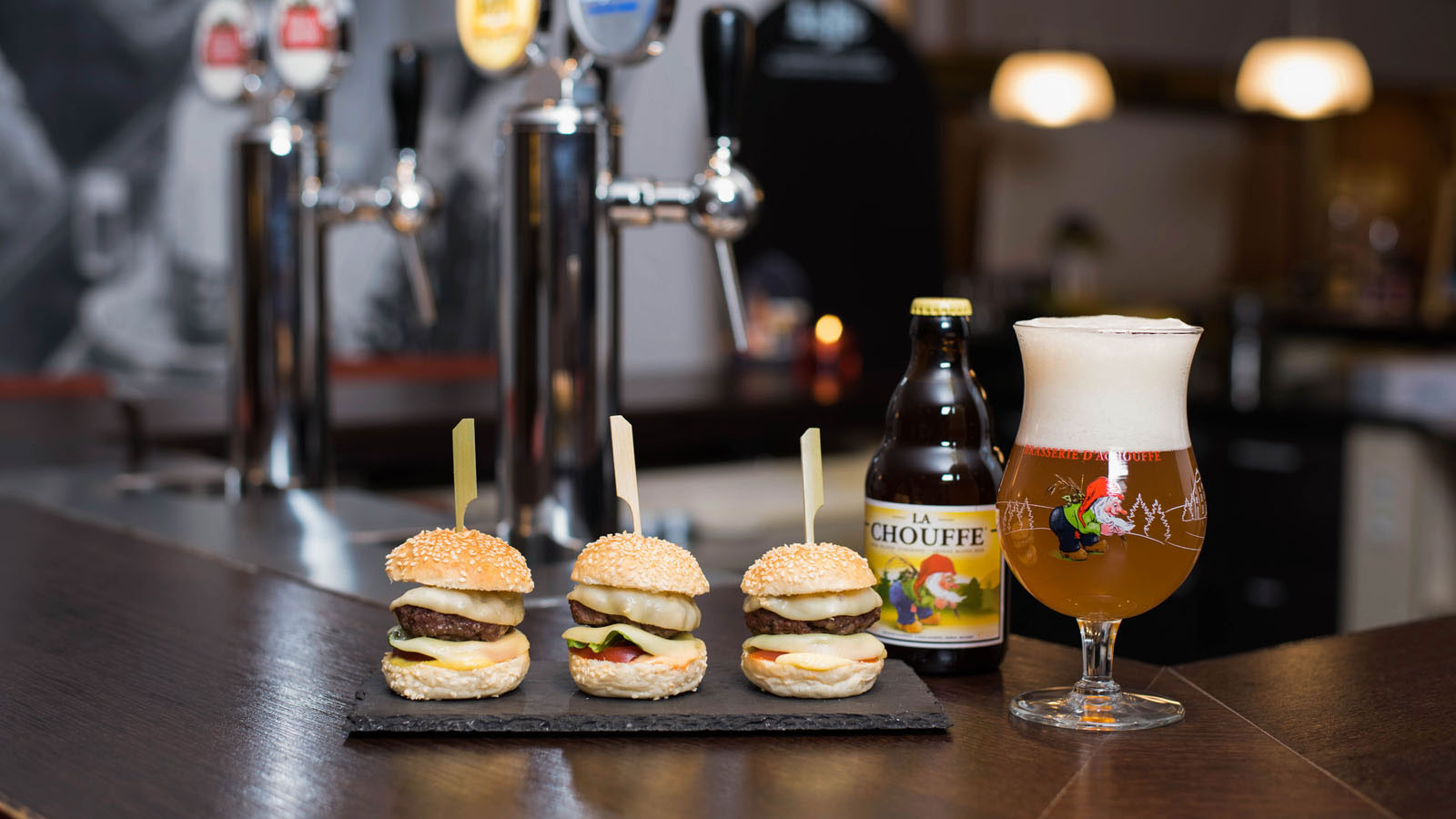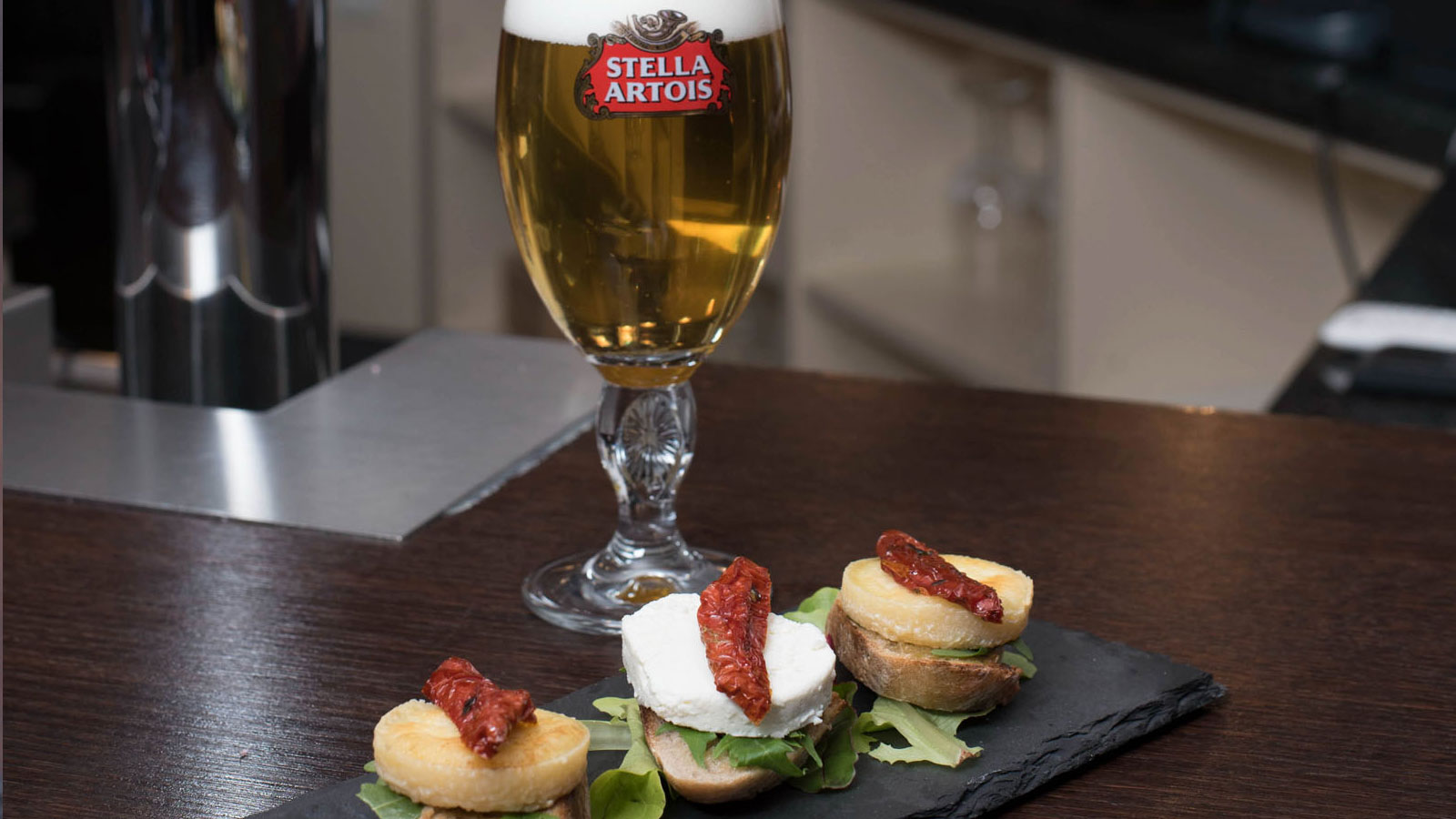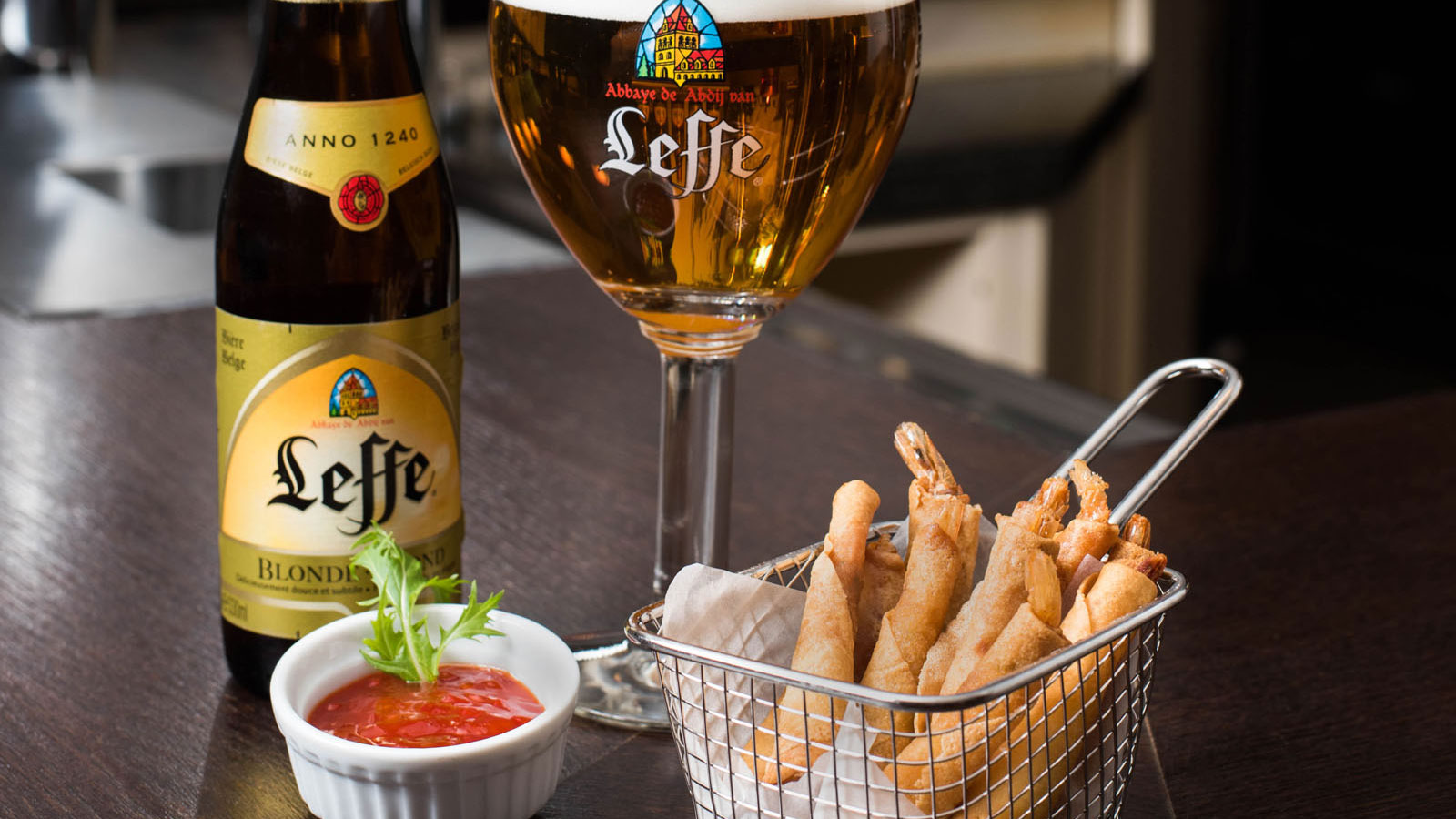 Bar Velo Snacks
With each great beer comes great responsibility. After a hard day's work, a long distance flight or an all-day cycling trip you're going to want more than just a local best brew right? So with you in mind we've created the perfect food pairings for your beverage of choice.